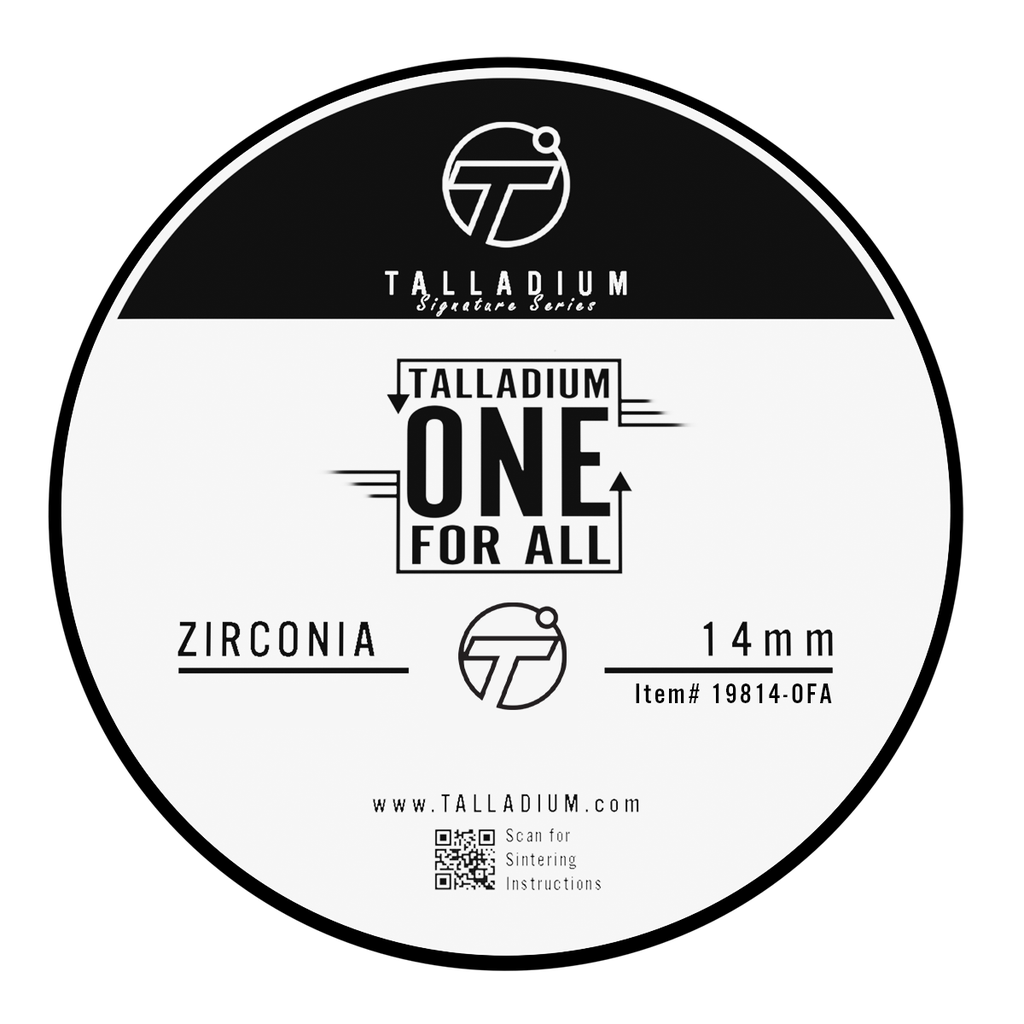 One for All
---

One for All Zirconia is the only zirconia you will ever need. This material blends the strength of classic zirconia with the translucency of modern anterior materials and makes it a perfect fit for all zirconia indications.

* Highly Aesthetic: 47% translucency
* High Strength: 1100 MPa
* Higher Value
* Perfect for every case from veneers and singles to full mouth restorations

Simplify your workflow with One zirconia for All your cases.

---
Terms and Conditions
30-day money-back guarantee
Shipping: TBD
Specifications for One for All
Diameter

98mm

or

95mm

Thickness

10mm

or

12mm

or

14mm

or

16mm

or

18mm

or

20mm

or

25mm

or

30mm