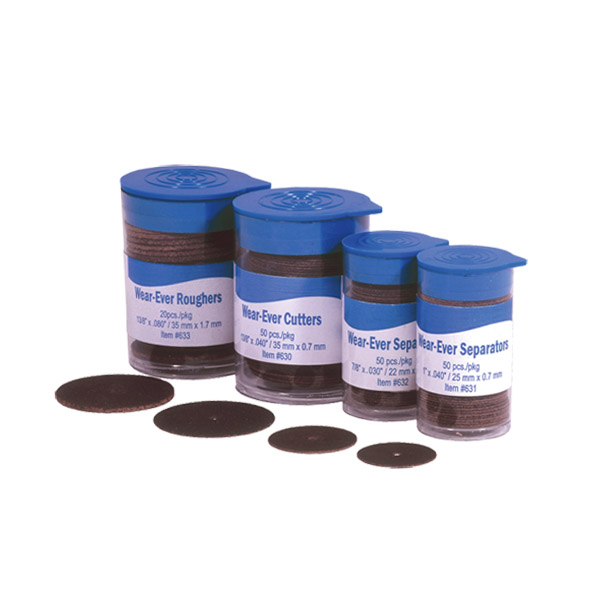 Wear-Ever
---
Wear-Ever are made of 100% Brazilian Reddish Brown Aluminum Oxide. They are bound together by a unique sintering process, not binded by plastic. They will not contaminate, nor smell toxic like discs that have plastic binders. They are also cut quick and clean, last much longer and your work will stay much cooler.
---
Terms and Conditions
30-day money-back guarantee
Shipping: TBD
Specifications for Wear-Ever
Type

Separators-7/8" x 0.030"

or

Roughers-1 3/8" x 0.080"